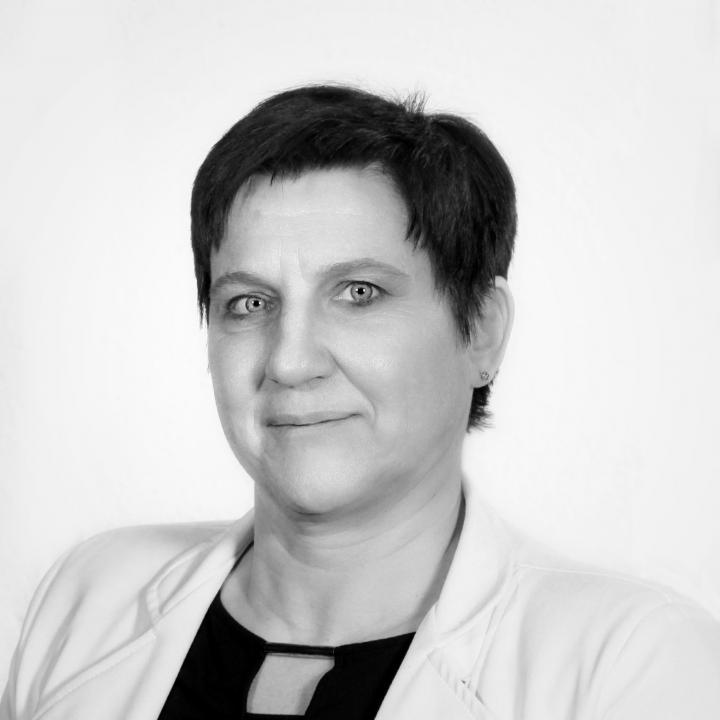 Jerneja Fridl, PhD
Research Associate, Assistant Director, Head of Infrastructure Office
+386 1 470 63 66
+386 1 425 77 93
jerneja.fridl@zrc-sazu.si
Main field
Assistant Director for Applied Research
Research fields
geographic information systems, digital thematic cartography, historical cartography, social geography, physical geography
Bronze Tablet of the Association of the Geographical Societies of Slovenia, 2002
Fridl, J. 2004: National atlas of Slovenia: current trends and future opportunities. The Cartographic Journal 41-2. London.
Petek, F., Fridl, J. 2004. Pretvarjanje listov zemljiško-katastrskega načrta v Gauss-Krügerjev koordinatni sistem (The transformation of the sheets of the Franziscean cadastral map into the Gauss-Krüger coordinate system). Geografski vestnik 76-2. Ljubljana.
Breg, M., Fridl, J., Kladnik, D., Smrekar, A. 2005. Vrednotenje nedovoljenih odlagališč odpadkov glede na nujnost njihove sanacije (Evaluation of illegal dumps according to the priority of the remediation). Geografski vestnik 77-1. Ljubljana.
Urbanc, M., Fridl, J., Kladnik, D., Perko, D. 2006. Atlant and slovene national consciousness in the second half of the 19th century = Atlant in slovenska nacionalna zavest v 2. polovici 19. stoletja. Acta geographica Slovenica 46- 2. Ljubljana.
Kladnik, D., Urbanc, M., Fridl, J., Orožen Adamič, M., Perko, D. 2006. Ein Kartenfund in Slowenien und sein Faksimilendruck : Ein wichtiges Ereignis für Sloweniens und Österreichs historische Geographie (»Re-discovered« maps in Slovenia: Important findings for Slovene and Austrian historical geography). Mitteilungen der Österreichischen Geographischen Gesellschaft 148. Dunaj.
Fridl, J., Urbanc, M. 2006. Sporočilnost zemljevidov v luči prvega svetovnega atlasa v slovenskem jeziku (The communicative value of maps as seen in the light of the first atlas of the world in Slovene language). Geografski vestnik 78-2. Ljubljana.
Dolenc, D., Fridl, J. 2007. Statistična in kartografska metodologija (Statistical in cartographical methodology). Popisni atlas Slovenije 2002. Ljubljana.
Fridl, J. 2007. Maps. Slovenia in focus. Ljubljana.
Urbanc, M., Fridl, J. 2007. Ozaveščanje o prostoru kot pomemben dejavnik izobraževanja za trajnostni razvoj; primer projekta R. A. V. E. Space (Awareness of space as a key factor in supporting education for sustainable development: the R.A.V.E. Space project). Regionalni razvoj 1. Ljubljana.
Fridl, J. 2007. Graphical materials as teaching tools for the conceptualization of space. Ljubljana.
Education
B. Sc. in Geodetic Engineering, Faculty of Architecture, Civil and Geodetic Engineering, University of Ljubljana, Slovenia, 1992
M. Sc. in Geodetic Engineering, Faculty of Civil and Geodetic Engineering, University of Ljubljana, Slovenia, 1998
Ph. D. in Geodetic Engineering, Faculty of Civil and Geodetic Engineering, University of Ljubljana, Slovenia, 2016